I was at Jeremy Corbyn's manifesto speech in London at Chatham House last month. Despite being a good speaker and being able to construct lovely sentences with a proper British accent, it made me think of the implications of a hung parliament with Corbyn in the government in the UK.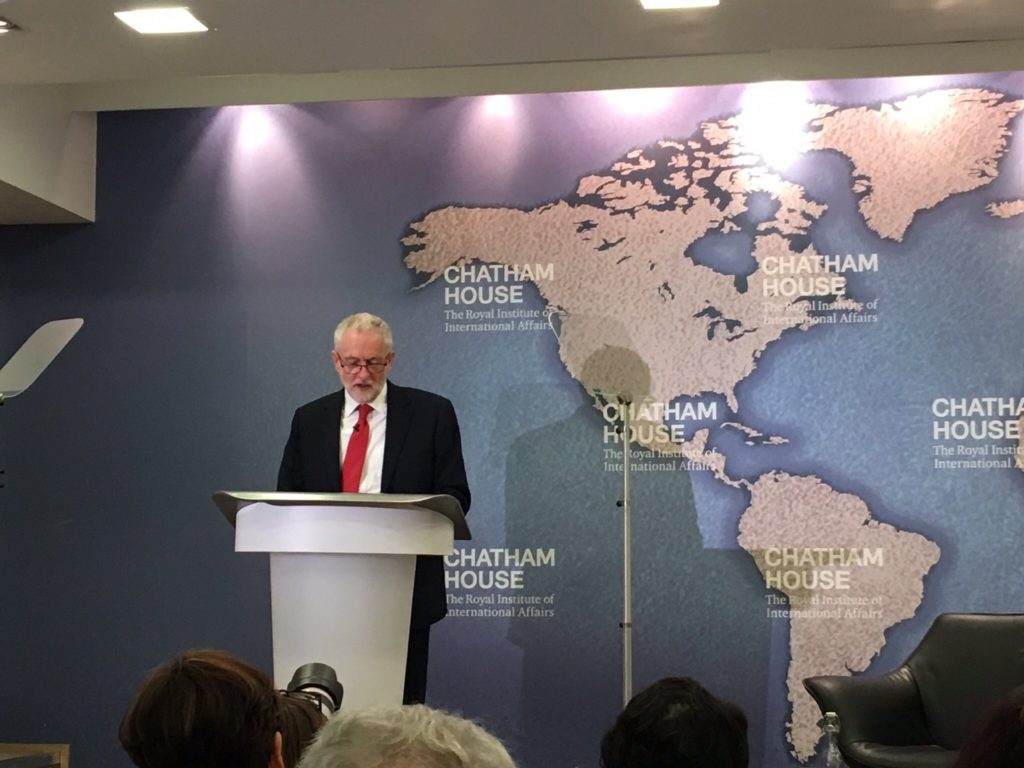 The election on June 8th is a good chance for the UK to reaffirm support for the Tories and deliver them a clear mandate or clear political chaos for the future of the country.
As Theresa May says, "This is a really important moment for our country and we've got to get this right. If we get it right, I am optimistic for the British people…".
A hung parliament would be a real disaster for Britain due to the huge gap in the different policies of the different parties, but more significantly, I am pretty sure that this would be used by Brussels quite cruelly.
Some of Jeremy Corbyn's romantic statements, such as not to use nuclear weapons under any circumstances, no hand-holding with the US anymore, and potential tax increases, made me worry about the country's future defence policy along with its economic policy.
 Could Singapore's model be applied to the UK if the Tories win by large majority?
The answer to this  question is, potentially yes, but it would not be easy since it is a much bigger country with many people dependent on the system of social security. But it's not impossible…
Lowering taxation in the UK would attract various types of businesses from all over the world and it would create a healthy opportunity to replace the departing financial industry. In addition, it would assure its place as one of the best options in the world for global talent to live and work.
On the other hand, it would push up the prices of everything (especially housing!) and citizens without health insurance would really suffer as there would be no safety net for them going forward! It could potentially create an even more competitive economy; thus, the transition would be painful for a lot of families and it would be very hard to find a balance there.
In contradiction to why voters voted to "Leave", the current result may create a real "Remain" for London and the rest of the country.
I am personally optimistic for the UK after the election since history proves that many victories around the globe are not won on the battlefield but at the negotiation table!
Good luck Britain!
All the best from Singapore.
Sukru Haskan
@sukru_haskan