On 18 March,  European Union and Turkey decided to agree to end the irregular migration from Turkey to the EU.
I personally believe this agreement is a hall of shame statement for not only for European Union, but also for Turkey.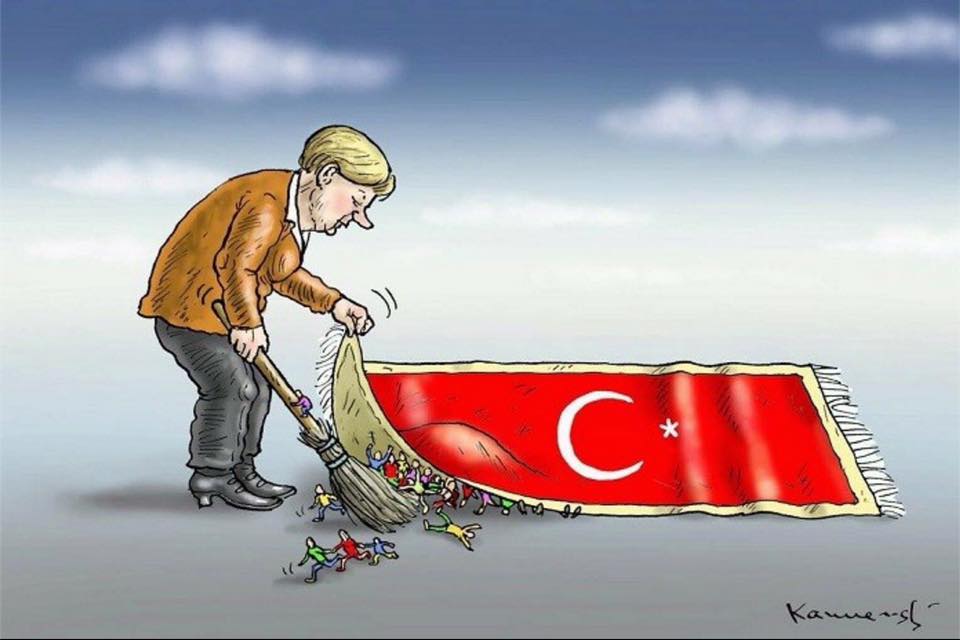 If  you are a regular reader of my blog, you would remember that I have written a short piece on insincere EU attitude towards Turkey for many years and this is now another seal on the subject.
The EU and Turkey agreed that:
1) All new irregular migrants crossing from Turkey to the Greek islands as of 20 March 2016 will be returned to Turkey;
2) For every Syrian being returned to Turkey from the Greek islands, another Syrian will be resettled to the EU;
3) Turkey will take any necessary measures to prevent new sea or land routes for irregular migration opening from Turkey to the EU;
4) Once irregular crossings between Turkey and the EU are ending or have been substantially reduced, a Voluntary Humanitarian Admission Scheme will be activated;
5) The fulfilment of the visa liberalisation roadmap will be accelerated with a view to lifting the visa requirements for Turkish citizens at the latest by the end of June 2016. Turkey will take all the necessary steps to fulfil the remaining requirements;
6) The EU will, in close cooperation with Turkey, further speed up the disbursement of the initially allocated €3 billion under the Facility for Refugees in Turkey. Once these resources are about to be used in full, the EU will mobilise additional funding for the Facility up to an additional €3 billion to the end of 2018;
7) The EU and Turkey welcomed the ongoing work on the upgrading of the Customs Union.
8) The accession process will be re-energised, with Chapter 33 to be opened during the Dutch Presidency of the Council of the European Union and preparatory work on the opening of other chapters to continue at an accelerated pace;
9) The EU and Turkey will work to improve humanitarian conditions inside Syria.
We are facing the largest involutarily human movement since the World War II and the "civilised countries" are failing to do whatever they need to.
Instead they are very busy with pushing the dirt under the rug.
EU should adopt a more viable and smarter approach towards Turkey rather than simply dangling carrots.
I am wondering what would be the Turkish stance when the visa liberalisation for Turks will be delayed for whatever reasons in the coming months.
I want to finish my article by a great quote by Larry Brilliant.
"Civilizations should be judged not by how they treat people closest to power, but rather how they treat those furthest from power – whether in race, religion, gender, wealth or class – as well as in time"
All the best.
Sukru Haskan
Twitter: @sukru_haskan