I was honoured to give a short lecture on wealth management last week in Beijing at Renmin University. It was my first time in Beijing and I wish I could have spent more time discovering the city, but giving a short lecture was definitely more accommodating.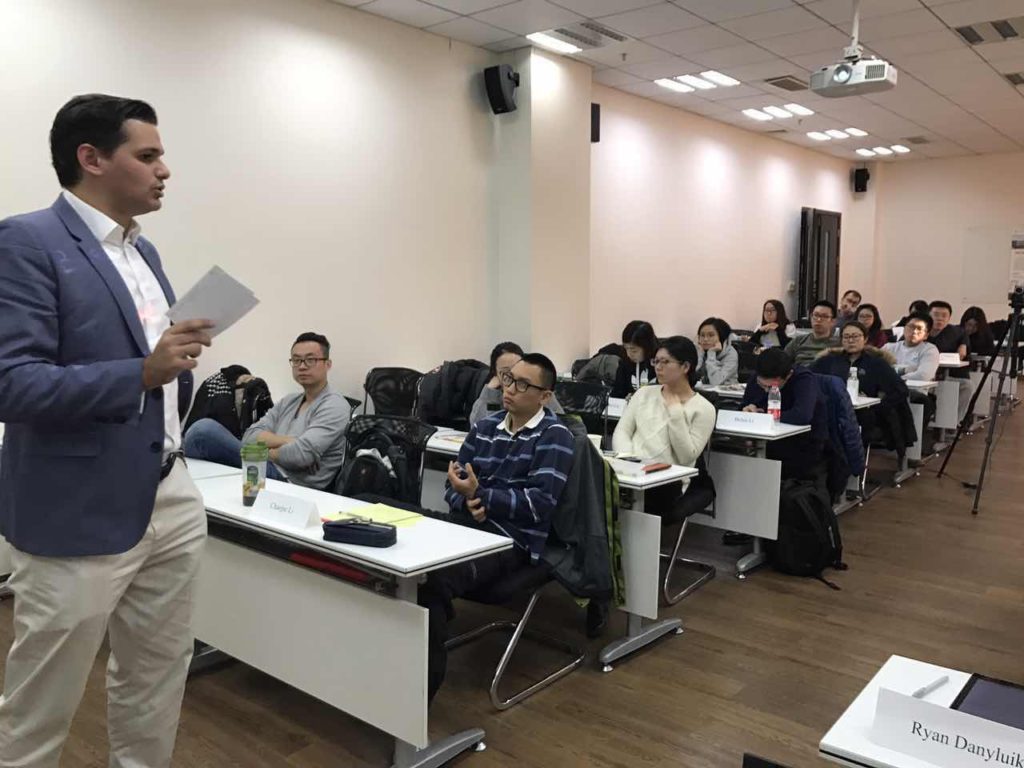 This has been my second teaching experience; my first one was in late 2014 at Singapore Management University.
Public speaking skill is a virtue which I really want to develop further, as it is always good to give back to society and meeting younger people to connect with different generations is always a great opportunity.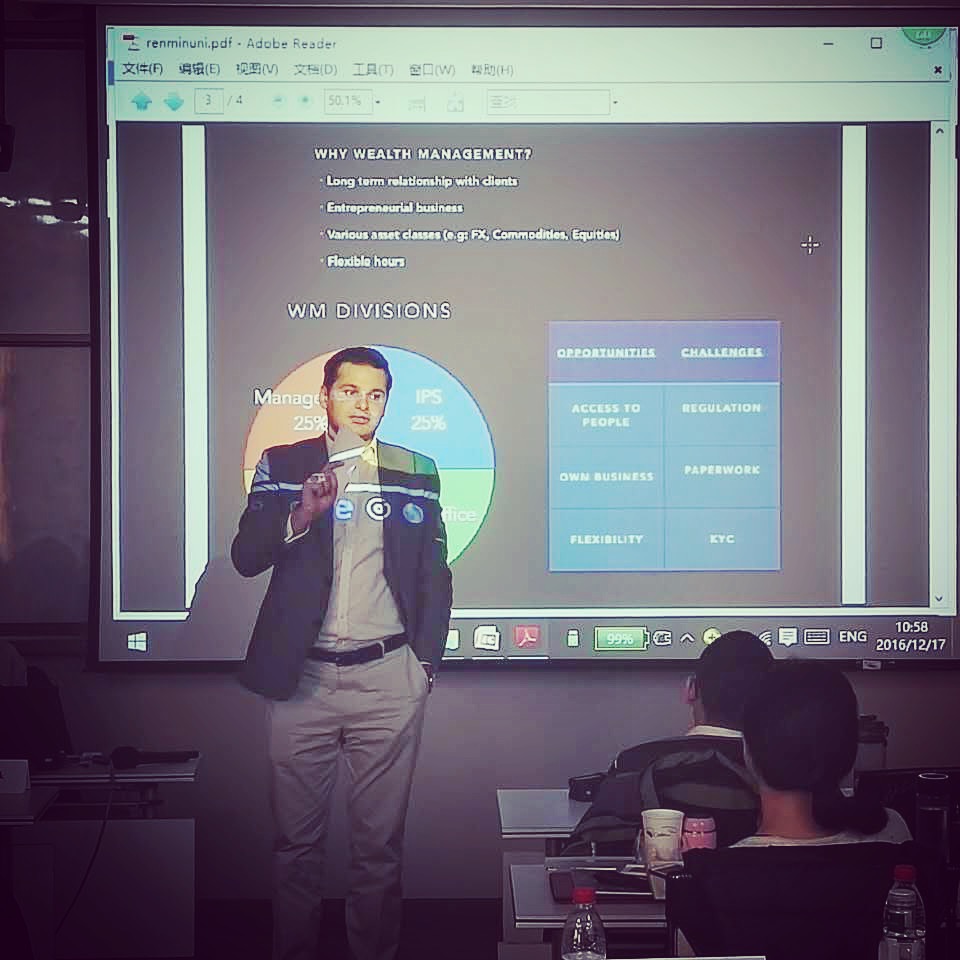 My session took about 45 minutes and I spoke about various aspects of wealth management such as its challenges and the opportunities ahead, along with its advantages and disadvantages compared to other departments in an ordinary bank.
What I am amazed by was the quality of the questions and the level of spoken English in the class.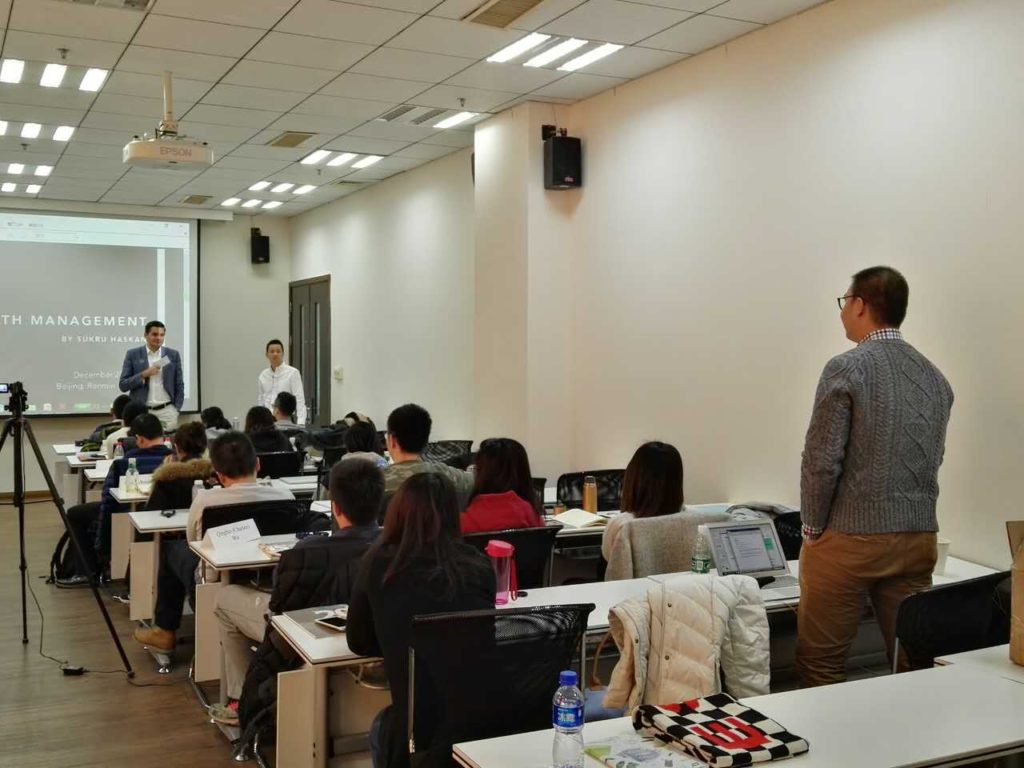 It was such a good experience and I hope to avail of similar opportunities more regularly.
Thank you Eric Sim for the invitation!
All the best from Sri Lanka.
Sukru Haskan
Twitter: @sukru_haskan