Hi everybody,
New Year is just around the corner. As communicated previously, I will publish each month's reading list beforehand.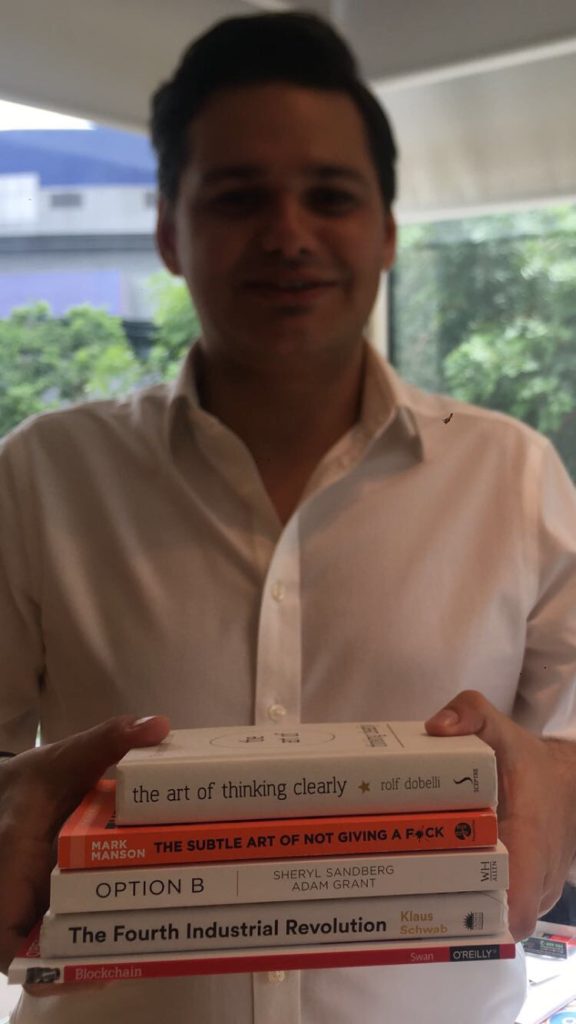 Reading List: January 2018 
The Art of Thinking Clearly by Rolf Dobelli
Genre: Psychology
Swiss writer, Rolf Dobelli, discusses the common mistakes that Homo Sapiens do every single day and their implications to our lives.
The Subtle Art of Not Giving a F*ck by Mark Manson
Genre: Psychology

 


Mark Manson, a famous US blogger, discusses on his book what we really need to take care and what to ignore with his own life experiences. Apparently already a million sold!
Option B by Sheryl Sandberg and Adam Grant
Genres: Autobiography, Psychology
Sheryl Sandberg, Facebook COO, shares her own life experiences after her husband  suddenly passed away during a family holiday in Mexico.
The Fourth Industrial Revolution by Klaus Scwab
Genres: Business, Economics
The founder of World Economic Forum, Klaus Scwab, discusses the trend that will affect billions lives in the fourth industrial revolution era.
Blockchain: Blueprint for a new Economy by Melani Swan
Genres: Technology, Business, Economics
Blockchain is becoming more and more important. For example, all the cryptocurrencies are based on Blockchain technology. A book to understand the Blockchain fundamentals better.
I NEED HELP! If you have already read or thinking to read one of the book above, I am happy to publish your book review about these books on my blog.
I will also publish a review of a book that I like most each month!
Enjoy the book club!
All the best from Singapore.
Sukru Haskan
Twitter: @sukru_haskan