After great days spent in London, it was the family choice of destination this year: Italy.
The route was Bologna, San Marino, Florence, Castelnuovo Berardenga in Chianti and then back to Bologna. I drove around 850 km during these 10 days and as a person who hates cars and driving, this was enough for me this year.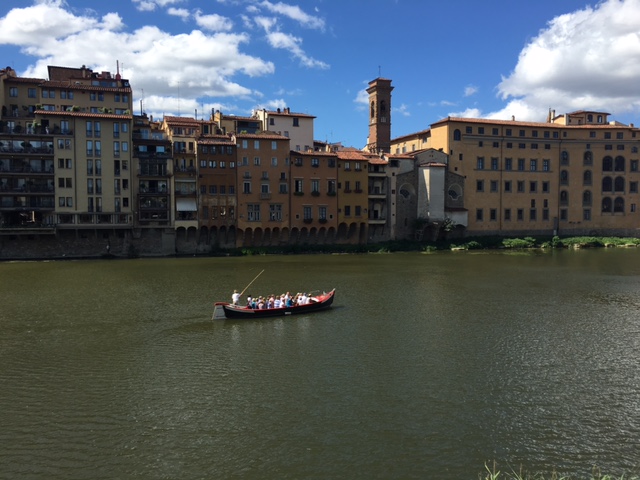 We landed in Bologna from London after a flight of just over two hours. The airport is a small traditional European airport with only two migration officers working when we landed.
After smoothly getting our car from Europcar, we headed to San Marino from Bologna. It is a very nice town and, to be honest with you, the only reason I dragged all my family there was to tick the box of visiting another country! 🙂
When we checked in to Grand Hotel San Marino at 9 p.m., I immediately asked if we would have enough time to go around in three hours the next day. The receptionist replied: "Two hours is enough, three hours is more than enough!"
Then I relaxed. 🙂
San Marino is a mountainous city state and "the country" is built inside the walls. Since there is no tax, you can buy cheap sunglasses, perfumes, etc. In other words, you can regard the country as an open air duty free shop. It is almost impossible to get San Marino citizenship. The view from the top and the air quality is great.
San Marino's economy is heavily dependent on tourism and they have very nice ceramics that you may wish to buy during your visit as a souvenir.
Then we headed to Florence. It took me another 3.5 hours to drive there and we checked in at Grand Hotel Villa Medici. It is a very nice hotel and everything is within walking distance. This was my first trip to Florence and I can assure you that it won't be the last!
I felt a little bit embarrassed since I hadn't done my homework properly about the city. Three days were definitely not enough for this beautiful city.
Since it is very popular, it is a challenge to getting into certain museums or you risk to losing hours and hours waiting in the queues.
I recommend that you visit Florence Cathedral, Piazza Della Signario, Palazzo Vecchio, Palazzo Pitti, Piazza Di San Croce and Ponte Vecchio if you have limited time. Ponte Vecchio is a very crowded tourist attraction but, still, you cannot really avoid it.
If I were to make only one restaurant recommendation it would be l'Parione Ristorante on Parione Street. It was "the" restaurant for us. I will not write in detail exactly what we ate, but I can assure you that everything was great – especially the fillet steak. When I compare the final bill with London and Singapore prices, it was real value for money!
We had been recommended many restaurants but we had some disappointments with many restaurants since it was August and many restaurant owners preferred to take 15 days or a full month's holiday and did not leave anyone behind.
One of the reasons for this trip was to drink good wine so it was time to head to the Chianti region. We checked in to Castel Monastero.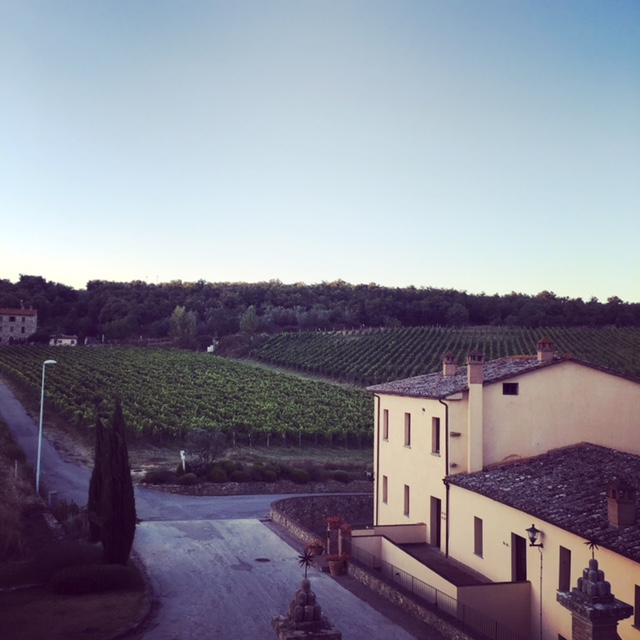 Castel Monastero used to be a monastery and was converted into hotel in 2009. Gordon Ramsay's restaurant and Contrada (Tuscany) are two restaurant choices inside the hotel. Even though it is not me, I refused to go anywhere outside the hotel since I really wanted to chill. Gordon Ramsay's restaurant, as many of us would know from London, offers fine dining with a great outfit and Contrada is inside an old cellar with Tuscan food. We ate on three nights at Contrada and on one night at Gordon Ramsay.
I can truly say that all of the food and the wines were great and reasonably priced.
I arranged a full day wine tour at Chianti and that cost me a bit but it was worth it. We initially visited Tenuta Casanova where a gentleman pursued his dreams rather than conventional corporate life and bought the land and started producing balsamic vinegar and wine. His wife cooked for us and we enjoyed a tremendous amount of red wine and very good food.
Have you ever tasted balsamic vinegar with ice cream? I know it sounds very weird but it tastes great! (I am not sure a regular balsamic vinegar off the shelf will do the same job, though!)
My favourite wine from Tenuta Casanova is Chianti Classico Casanova Riserva. It is the cheapest wine out of their selection.
After spending almost 3–4 hours in Tenuta Casanova, we headed to the winery of the Mazzei family. The Mazzei family have been in the region for the last six centuries and 24 generations. Since then, they have always produced wines.
I strongly recommend you test Siepi Toscana, Chianti Classico Gran Selezione Castello Fonterutoli and Mix36 from this winery and my favourite one was Mix36.
Eventually it was time to go to back to Bologna where I headed back to London. We stayed at i Portici Hotel.
This hotel was recommended by a two good friends of ours. It is central but, most importantly, it is a beautiful building that used to be a theatre. It has a very nice garden where you can eat snacks and drink.
What to do in Bologna?
Bologna is a beautiful city with a university and many magnificent churches. A day or two would be more than enough to discover the hotel city. Piazza Maggiore and San Petronio Basilica are the main attractions. Don't forget to taste the famous Bolognese pasta here!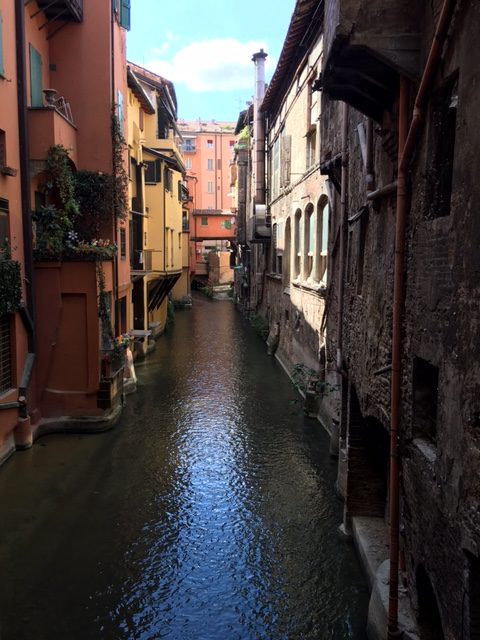 Even though it was a ten-day trip, it went really fast – if you need more tips, you can always contact me via Twitter.
All the best from Singapore,
Sukru Haskan
Twitter: @sukru_haskan