I was thrilled to be in Myanmar a couple of weeks ago with my family. Since time was limited, we only spent three days in Yangon.
Myanmar is the 57th country I have visited – and I should say I am quite amazed by it.
After visiting Cambodia, I wondered if I was doing the right thing flying to Myanmar with a 15-month old, but I can truly say that it is a very safe country. There are many warm people and the infrastructure for a country with USD 1,300 per head is pretty good.
The airport was built quite recently and looks modern. Even though the online visa processing could have been a little smoother, nothing really bad happened on that front. Immigration to the country also went fairly well.
We stayed at the Savoy Hotel, near the centre of the city. It is a nicely-kept colonial building. The hotel is operated by a German company and the staff's level of English was extremely high. The room was spacious and nicely decorated with local ornaments.
We had a chance to spend some time at the Strand Hotel, located literally just next to the British Embassy. This would be a great hotel as an alternative to the Savoy!
We were extremely lucky to have a Burmese friend, a London Business School alumni like my wife, who invited us for a nice dinner at a local restaurant, Padonman Restauant. The walls were covered with American and British diplomatic pictures. Burmese food is very similar to Thai food and people who like spicy food (like myself) will really enjoy the cuisine in Myanmar.
We visited many temples, such as the famous Inclining Buddha, the Shwedagon Pagoda and the Sule Pagoda. Although Yangon is not the best place to visit pagodas on the whole, the Shwedagon Pagoda was an original example. If you are really keen on temples, I have been recommended many times to visit the city of Pagan in Myanmar. I am not personally a big fan of visiting temples, as I found them rather similar after going to one after another.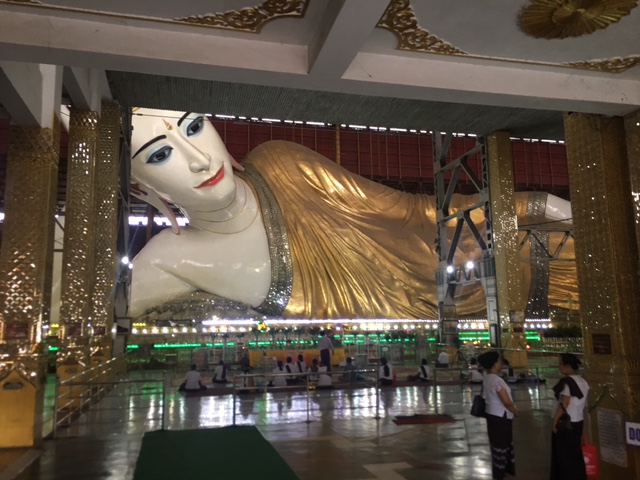 We were brave enough to taste Burmese wine – and I would not advise others to try it… Stick to the beer instead!
During our time in Myanmar, there had been a water festival going on, and it was a real experience to see lots of people packed into the back of a truck, throwing water at each other throughout the city. We did not see any violence and watching people having fun was really good. The water festival marks the beginning of a new year for the Burmese people.
Video: Water Festival in Yangoon
For a country where civil war ended only a couple of years ago, and which is opening up slowly, Myanmar has definitely got a lot of potential. With its beautiful people and wide landscape, Myanmar is a candidate to be a real star in the region.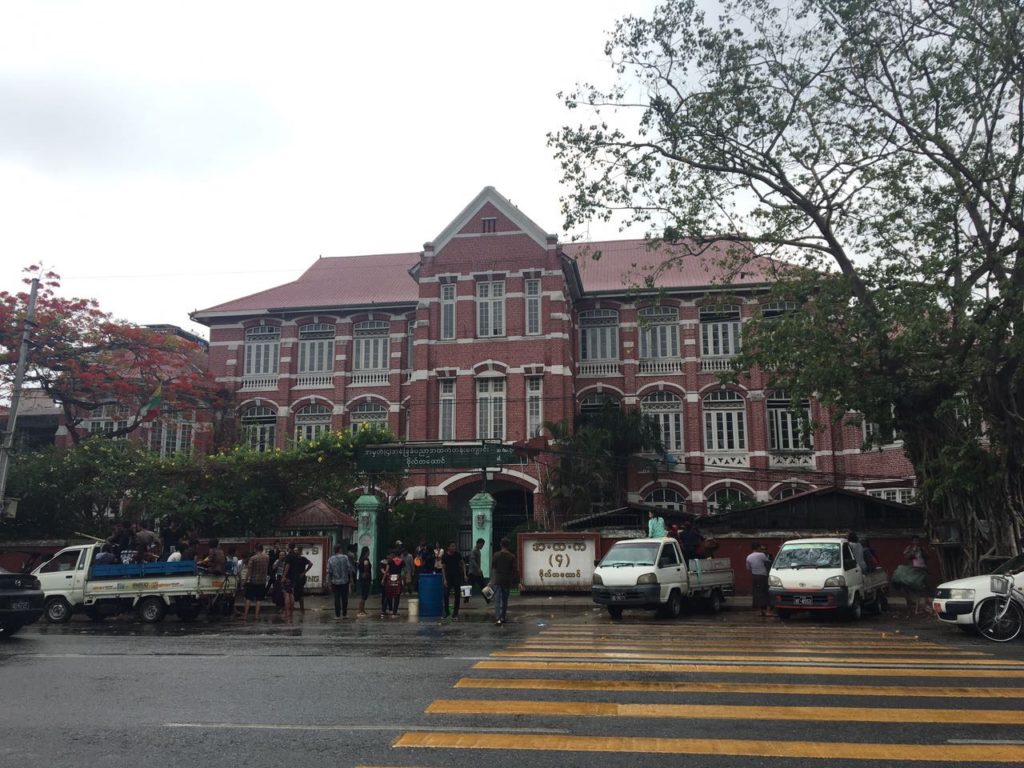 Is a new Thailand emerging in south-east Asia?
YES!
All the best from Singapore.
Sukru Haskan
Twitter: @sukru_haskan