I have a fintech idea ‒ actually I have more than one, but I will publish only this one as a start.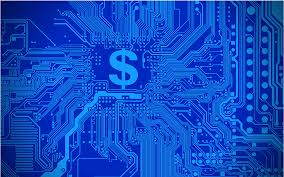 The environment of low interest rates has pushed many investors to hunt for a yield, and this has led many super-risky asset prices to skyrocket.
Especially, the extended period of ultra-low interest rates has hit pension funds and insurance companies hard, since they have to generate a certain level of income to ensure their sustainability and the ability to pay their liabilities.
High-net-worth individuals and retail clients are not happy either, since their capital is not working for them for the first time in history. Some of them are even paying banks to deposit currencies such as the euro, yen and Swiss franc, since banks are demanding that these investors are charged interest instead of receiving interest from them.
There is nothing new until now …
Everybody who follows the financial markets knows these facts very well.
What if these investors still want to invest simply in plain vanilla deposits but are happy to take higher credit risks in countries such as Brazil, Turkey, Russia or India?
Because of their counterparts' risk parameters, these pension funds and insurance companies are mainly stuck with high-credit banks, such as all tier 1 global banks, and tier 1 global banks cannot offer any sexy interest rates.
Here, my idea kicks in ‒ what if they could place their deposits with low-investment-grade banks or even banks with junk credit quality that pay a much higher level of interest if they are happy with the risk?
The reams of paperwork for all different types of different banks and the regulatory requirements are a big hassle at the moment.
What if we could create a platform that can place deposits with many different banks without opening an account in each bank and simply shift the deposits from one to another when another bank in the world becomes more attractive?
It may be hard to attract institutional money in the first instance, but I believe high-net-worth (HNW) individuals and retail clients would be happy to test the proposition.
To visualize the idea, let us say that we open an account with ICICI in India, Garantibank in Turkey, VTB in Russia and BTG in Brazil. Assuming that ICICI offers 2.5% p.a., Garanti offers 3% p.a., VTB offers 3.25% p.a. and BTG offers 4% p.a., we can compare these with a tier 1 bank's 0.30% p.a. deposit rate.
The investor can choose to place his deposit with any institution on the platform, so the availability of different institutions is an important factor to be attractive to investors. Clients will be able to place a deposit in India for a month and then shift it to Brazil in the next month.
The platform would enable emerging market banks to have a diversified deposit base and access to non-conventional HNW and retail investors from all around the world.
Since we are not advising clients and the deposits are held in segregated accounts for the tech company, how should our fintech be regulated? Just like banks or differently? I believe we should be much more lightly regulated.
It is a kind of UBER of finance ‒ simply a technology company facilitating a service rather than a bank.
The main challenge for this fintech would be the KYC (know your customer). It should be possible to know who is placing deposits and that the funds are coming from legitimate sources. We can overcome this hurdle with the help of blockchain technology, which will enable each investor's details and transactions to be stored safely.
In addition, there is a new business opportunity here to create a global KYC company in which the banks are also stakeholders so that a verified KYC could be used between different banks instead of providing each different bank with thick sets of paper.
Regulators are really the key in this business idea, and they will be the key in any fintech ideas. They will decide whether to kill the fintechs in favour of conventional banks or help them to thrive. Many regulators, such as those in Singapore, the UK and Switzerland, are really helping this industry to excel, so I am quite optimistic.
I will publish another fintech idea for retail clients next week. If you would like to exchange ideas and/or simply discuss matters, please keep in touch through my blog, twitter or email.
All the best from Singapore,
Sukru Haskan
Twitter: sukru_haskan