We spent our holidays in Sri Lanka over the Christmas and this is the fifty-fifth country in the world that I've visited. It is an island country which is located south of India and has recently become open to tourism, since the civil war ended in 2009.
We made a big mistake by booking the hotels and the driver through a tour agency in Singapore and, as a result, we were significantly overcharged and stayed in the hotels that we did not particularly enjoy.
Our first destination was Colombo City and we stayed at Mirage Hotel. Since we landed very late at night, we stayed in Colombo City to sleep and go to Kandy in the morning. Colombo City is the capital of Sri Lanka and there are a lot of nice colonial buildings.
Sri Lanka was a colony of Portugal, the Dutch and the British.
I would not recommend spending much time in the capital, and I think a day should be more than enough to see the all landmarks. I would not recommend staying at Mirage Hotel, either. There is a Hilton in the city centre which would be a much better option.
We arrived Kandy in the afternoon after six hours trip by car. Christmas traffic and a one lane road increased the duration of the journey, which would usually take three and a half hours.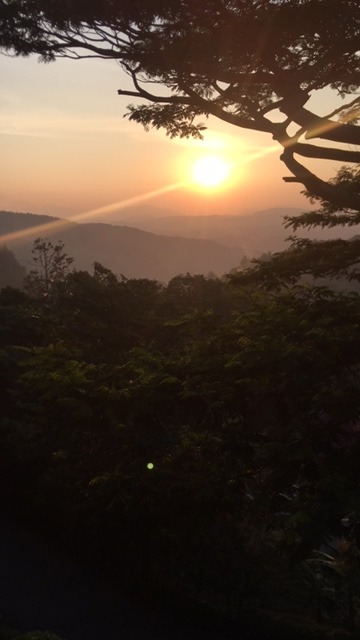 We stayed at Amaraya Hills Hotel in Kandy. The hotel sits at the top of a hill and has a beautiful view of Kandy. Having said that, the hotel is not up to good standard and they are lacking very basic service requirements. You can find my review of the hotel on the Trip Advisor website.
Kandy Lake and Tooth Temple are places to see, but I would not advise spending much time to see them. Kandy sits in the middle of a valley and, as a result, the air can be quite polluted. Unfortunately, during our two day visit, the air quality was horrible.
We travelled to Sigiriya Rock, which is around a two hour journey from Kandy. Sigiriya Rock used to be a fortress for monks and, today, it is a UNESCO listed World Heritage site. It is an example of ancient urban planning. I would say that this is the most interesting place that we visited throughout our eight day trip to Sri Lanka.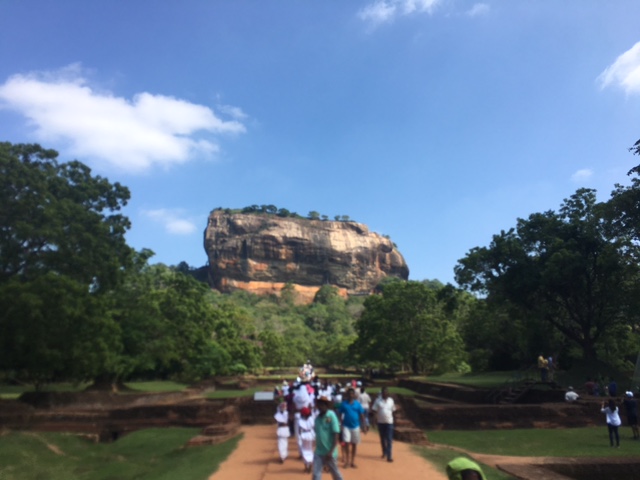 On the way back to Kandy, we stopped at the Elephant Corridor Hotel, where we ate our lunch. It is a good hotel with a good manager. I would recommend anyone wanting to stay close to Sigiriya Rock to stay there.
On our second day in Kandy, we went to Elephant Park Orphanage, which charges around USD 20 each for entry. It was interesting to see elephants, however, I was not particularly amazed.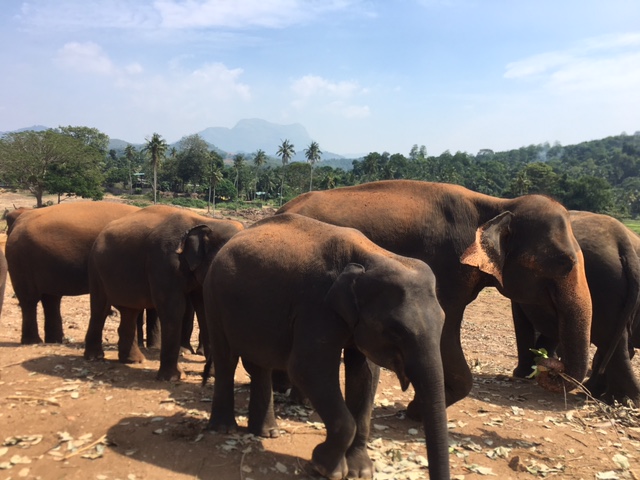 After Kandy, we headed towards Galle which is located to the south of the island. It is another five hour journey by car. Luckily, there is an express way between Colombo and Galle and this makes the journey much more enjoyable.
On the way, we stopped at a spice garden and were introduced to different types of spices. We also stopped at a tea shop where they gave us a free introduction on how tea is processed. It was interesting to go on a small tour to learn about the stages of tea processing and we bought some tea during our visit to the tea shop.
We stayed at Jetwings Lighthouse Hotel in Galle. I would recommend staying at this hotel, since it has a great location, by the beach and lives up to certain international standards. They have a nice open buffet, as well as a good a la carte menu.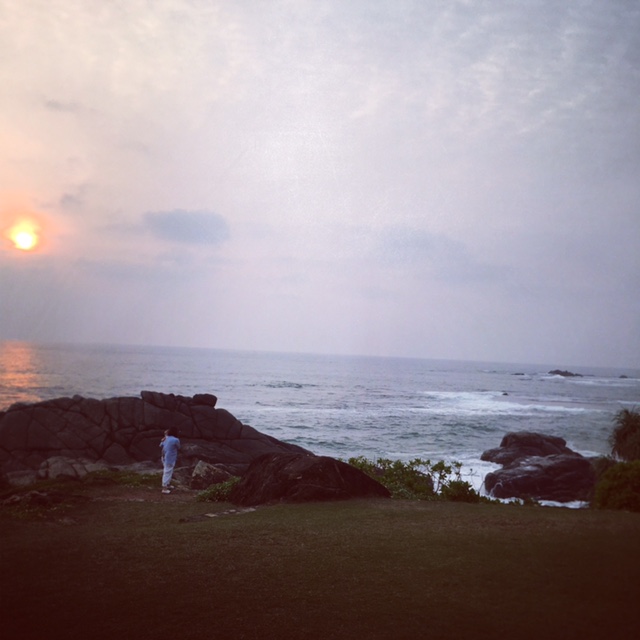 The staff are friendly and they definitely do their best to help.
The only downside to this hotel was that they were not able to give us a late check out, since we were checking out on the 30th December, which is understandable.
There are not many places to visit around Galle, except the Galle Fort, which is a must. A lot of small shops and leftovers from colonial times make you feel as if you are somewhere in 18th century. There are some very nice hotels inside the Galle Fort, however, I would not stay in any of those as they are not by the beach. There are nice tea shops inside the Fort, which I would recommend visiting to buy various selections of beautiful tea.
Overall, Sri Lanka is a nice country to visit and is developing very fast. Many foreigners are buying their holidays homes there. For me, it is a good to place to visit, but I am not sure I will go back soon. If I were to go back, I would definitely stay in the middle of the tea plantations, rather than in Kandy and Colombo.
If you are planning a trip to Sri Lanka, I am always more than happy to help.
Best from Singapore.
Sukru Haskan
Twitter: @sukru_haskan