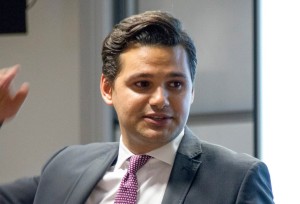 Sukru Haskan has spent more than 10 years in financial industry in reputable financial centres such as London, Zurich, Istanbul and Singapore.
He is currently working as a banker in Singapore and he is responsible for business development of Europe, Middle East and Africa regions.
Due to nature of his background, he has an extensive knowledge and network in United Kingdom, Turkey, Kuwait, UAE, Saudi Arabia, Qatar, Oman, Greece and Singapore.
Sukru Haskan holds double major in BSc in Economics & Finance and BA in Business Administration with high honours. In addition to his undergraduate degrees, he is a graduate of MSc in International Business Economics from City University, London with distinction.
In his spare time; Sukru enjoys travelling, fine dining, reading and studying to improve his language skills.
He has currently traveled to 52 countries.
Sukru Haskan is married with one child. He is holding dual citizenship, Turkish and British. He speaks fluent English and Turkish along with intermediate level in French.