When I woke up on Saturday morning (November 14th) in Singapore, I had so many notifications on my phone from BBC, CNN, Le Point, France 24, Strait Times, etc.
While I was trying to open up my eyes, I managed to read one of these notifications and I was shocked.
Unfortunately, all the notifications that morning were related to the attacks in Paris on Friday night.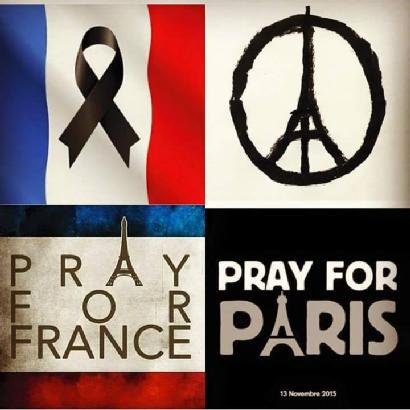 First I tried to think which of my friends were in Paris and then, thanks to the Facebook safety check-in option, I figured out who was in Paris and luckily they were all safe—but not the poor 129 people who were killed so cowardly that night.
After absorbing the initial shock, I, like many of you, I am sure, started thinking of what could lead these people to act like this.
Most people came up with the answer of radical beliefs, but the answer is much deeper than that.
From my experience, when people genuinely get richer, that does not turn them into intellectual human beings, but they have an option to buy some level of comfort. Over time, the ability to buy comfort gradually makes them open to further adaptation and modernization, if they are not already.
With the right education in place, they can even be leading intellectuals in their community, too.
So I think the key here is how we can get these people in the very low pillars of society to higher pillars.
Education is key here; but education costs a lot—and for people who cannot meet their basic needs such as security and food especially, education is something of a luxury.
The government may provide education services up to a certain level, but this will always be limited and the kid from the poor family will still lack if he is not supported.
Social philanthropists can play a crucial role here.
For instance, I had a chance this week to meet a social entrepreneur, Alexandre Mars, in Singapore. People like him are quite important, because it is impossible and naive to believe that the state will reach every corner of the world to find disadvantaged people. On top of that, ageing and a broken insurance system in the developed world makes it even harder for governments to bring about solutions.
Alexandre Mars is one of the top twenty philanthropists under 40 in New York. His foundation is called the Epic Foundation and it was initially funded by his personal funds. His foundation currently funds 20 new NGOs every single year to help youths in five different continents. You can find more information on Epic Foundation here.
But of course, we need more Alexandre Mars, and it is easier said than done.
Alexandre mentioned that it was his dream to help the youth and it took 15 years to create enough wealth to pursue his real dream.
Thomas Piketty, a reputable French economist and author of Capital in the Twenty-First Century, argues that the income inequality will continue to rise in the future as the return rate of capital is higher than the rate of economic growth. More importantly, he believes that the inequality level is now around the pre-war era.
I do not believe the utopic idea that everyone should be equal—on the contrary, I believe it is important that people are recognized for their achievement; but the redistribution of wealth is key to funding necessary education for the masses.
G20 in Antalya, Turkey, had been a good chance for leaders to discuss these issues. Since politicians are not entrepreneurs and they move much more slowly than entrepreneurs, I still believe entrepreneurs are the key to the solution.
The world is becoming a very polarized place to live and this is contrary to globalization and trade. We must eliminate illiteracy and poverty to secure a liveable world for ourselves and for our kids.
Expecting my first child next month, these events are very discouraging and lead me to wonder what kind of world we are really leaving for them. I sincerely worry about a world war within my life span.
By taking this opportunity, I would to like to offer my most sincere condolences to the families who lost their loved ones in the Paris, Beirut and Ankara attacks.
All the best from Singapore.
Sukru Haskan
Twitter: @sukru_haskan