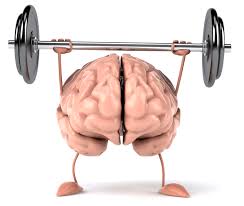 The definition of the growth mindset for me is the state of openness to continuous development. Because it is continuous, the growth mindset is easier said than done and it is a process that starts when you born and lasts up until you die.
You will never be able to fully catch up with growth. You will try, read and develop yourself up to a very high standard but these efforts still will be insufficient. You will admire the power of the universe because a lot of things are still unknown and you still don't know everything.
I have argued for long time that this mentality should be taught in the universities, not an abstract course itself. It does not really matter what you study; it matters how you develop yourself to update your operating system.
One of the biggest selling points of smartphones is simple: They get frequent operating system updates that enable the phones to develop themselves continuously. Otherwise you would need to change them much more frequently, and your current handset would be useless more quickly.
Just like humans.
If one believes that he knows everything and that there is nothing to learn and nobody to get to know, the probability of becoming useless in the very near future increases significantly. And there are many people around like this, even in the high levels.
You should exclude these people from your circle because they can be poisonous.
If, after graduating from university, you still don't have this mentality, you simply don't have it. You can survive, but you will survive just like any other breathing animal on the planet.
As you may recall, my book review on Homo sapiens mentioned that Homo sapiens start developing because they confess that 'we don't know'.
When one believe that he knows everything, he is excluding himself from the outside world and new updates.
The growth mindset opens you for the world of opportunities, and we are living in our narrow world which some of us think is very big.
It is not, especially nowadays.
I wrote these sentences from beloved and cold London. It is always good to be back to London.
All the best.
Sukru Haskan
@sukru_haskan