When you are a fresh graduate from a university, you are young and ambitious.
You definitely want to be successful, but many of new graduates do not have an idea of what their passions are and this fact makes it harder for them to be successful.
In my own and plain explanation, success is an ability to achieve your dreams and it starts with setting your own objectives.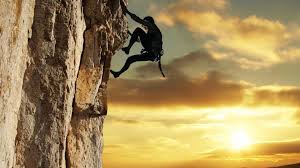 An article published on Harvard Business Review by Boris Groysberg and Robin Abrahams explains it perfectly with a great example.
"A corporate lawyer may work for a highly respected firm and have a lavish compensation package, but if her career falls short of her dream to become a Supreme Court justice, for instance, or if practicing law seems merely a good way to make a living and doesn't provide an intellectual buzz, she won't feel successful."
Success has different meanings to all of us. Success is a continuous journey which includes failure. Richard St. John from Canada explains success as a process of passion, work, focus, push, ideas, improve, serve and persist.
Many people defines success as a bank account with many zeros. Whilst it may be a conclusion of a success, it is not really a mean and it should not be.
From my own experience, people with an ultimate target to have a bank account with many zeros do fail. In other words, they become unsuccessful as passion is not in place in the first instance.
Remember Richard St. John's ladder of success?
It does start with passion and money is not involved in any part of the process.
And these are the last words of Steve Jobs…
"I reached the pinnacle of success in the business world.
In others' eyes, my life is an epitome of success.
However, aside from work, I have little joy. In the end, wealth is only a fact of life that I am accustomed to.
At this moment, lying on the sick bed and recalling my whole life, I realize that all the recognition and wealth that I took so much pride in, have paled and become meaningless in the face of impending death.
In the darkness, I look at the green lights from the life supporting machines and hear the humming mechanical sounds, I can feel the breath of god of death drawing closer…
Now I know, when we have accumulated sufficient wealth to last our lifetime, we should pursue other matters that are unrelated to wealth…
Should be something that is more important:
Perhaps relationships, perhaps art, perhaps a dream from younger days…
Non-stop pursuing of wealth will only turn a person into a twisted being, just like me."
Who could argue that Steve Jobs was an unsuccessful person? I think he is successful and innovative but does it really matter what i think?
What matters most is what your self perception is…
My own humble explanation of success is to be a purposeful creature during our life span with adding value to many people's lives.
Moreover, generating innovative ideas and helping to improve living standards of many cannot be more satisfactory than anything else.
All the best from Singapore.
Sukru Haskan
Twitter: @sukru_haskan