I love technology and I hate driving. The inclusion of both love and hate presents a conflict, but the two can help each other in numerous ways.
Many news stories have recently emerged regarding autonomous cars, which makes me very excited. Having lived in Istanbul, London, and briefly in Zurich and Singapore, I know that the traffic can be annoying; in Istanbul, the commute can be trying.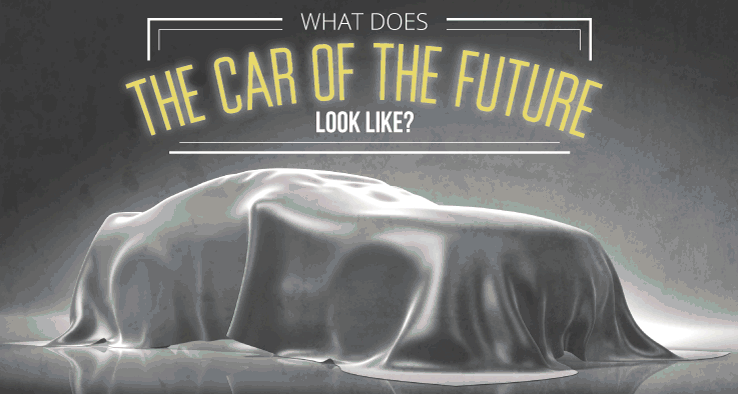 According to CNN, commuters spend 125 hours per year stuck in traffic, which is not an acceptable way to live one's life. Since, when driving, we are in front of a steering wheel, we cannot be effective during those hours: this is a perfect way of explaining the term "waste of time".
At present, technology is evolving, will continue to ease our lives, and, most importantly, enable us to be more effective.
Autonomous cars are breaking into the market in a big way. In other words, driverless and fully robotic cars will soon be widely used.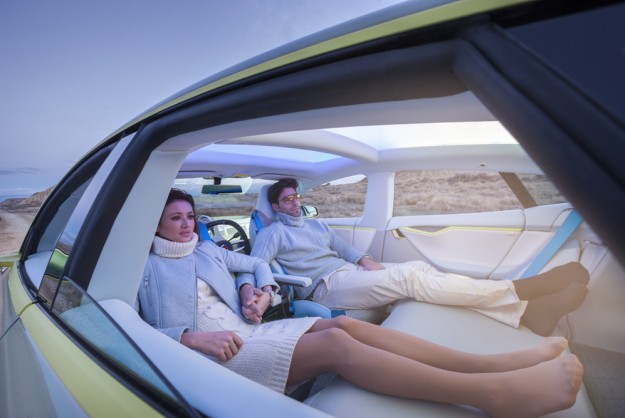 Silicon Valley has become recently one of the top destinations for car companies. An increasing number of conventional car companies are teaming up with technology companies to explore this market. If they do not make this transition, conventional car companies are at risk of having their market captured by companies like Google.
Google has been testing the driverless car technology for some time now, and Ford has just tested its own autonomous car in snow!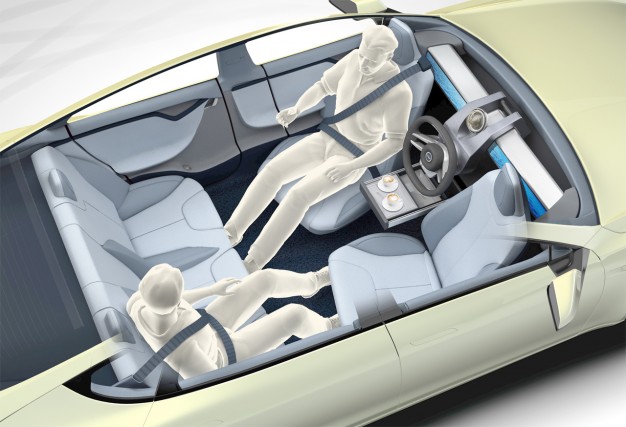 The CEO of Tesla, a revolutionary car company, believes that fully autonomous cars will be hitting the market shortly. In fact, Tesla is preparing for an immense test drive: from one coast to the other in the US. "If you're in New York and the car's in Los Angeles, you can summon your car to you from your phone and tell the car to find you, and it'll automatically charge itself along the journey," Tesla's CEO said on a conference call prior to the Detroit Auto show this week.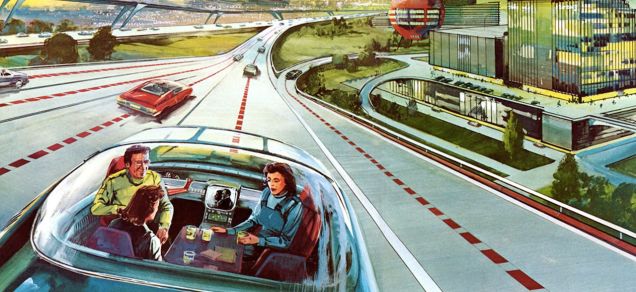 Not only will the technology enable us to be effective in terms of our time, it will help us to be safer. Specialists believe that autonomous vehicles will be significantly safer than human-driven vehicles. Toyota is another car company that is exploring the options in this market.
It is scary, but whatever industry you are in may be swallowed by a tech company in the next decade. Thus, perhaps it is better to collaborate with them rather than trying to compete with them.
Consider an example: banks. Conventional retail banks are at risk of being swallowed by fin-tech companies if they lag behind the curve in the coming years.
Fiat Chrysler's CEO, Sergio Marchionne, stated that carmakers risk losing proprietary control. He said, "Having initially manufactured all their own components, carmarkers currently retain primary control of making only vehicles power trains – their engines and transmissions. If we start losing any of that … we will not be able to hang on to any proprietary knowledge and control of that business."
On the other side of the coin are drivers, whose responsibility will be overturned shortly. It will be difficult to reallocate workers in low-skill positions in the next decade. Governments should prepare training programmes for these people to ensure that they continue to have a place in the economy. Otherwise, while these improvements are positive, they may create conflicts.
The world is becoming a very competitive place, and survival for the weak is becoming difficult.
The Detroit Motor Show began this week, and it will be interesting to watch: not because I am interested in cars, but because I am interested in the current evolving technologies.
All the best from Singapore.
Sukru Haskan
Twitter: @sukru_haskan