Singapore is the food capital of Asia and it has many good restaurants.
I have been asked many times by travellers to Singapore which restaurants/bars I recommend, so I thought it would be nice to post this week's article on this subject.
There are, of course, many good restaurants in Singapore and these are only my TOP restaurants.
I hope this article will be your small handy guide for restaurants/bars in Singapore.
1- Akashi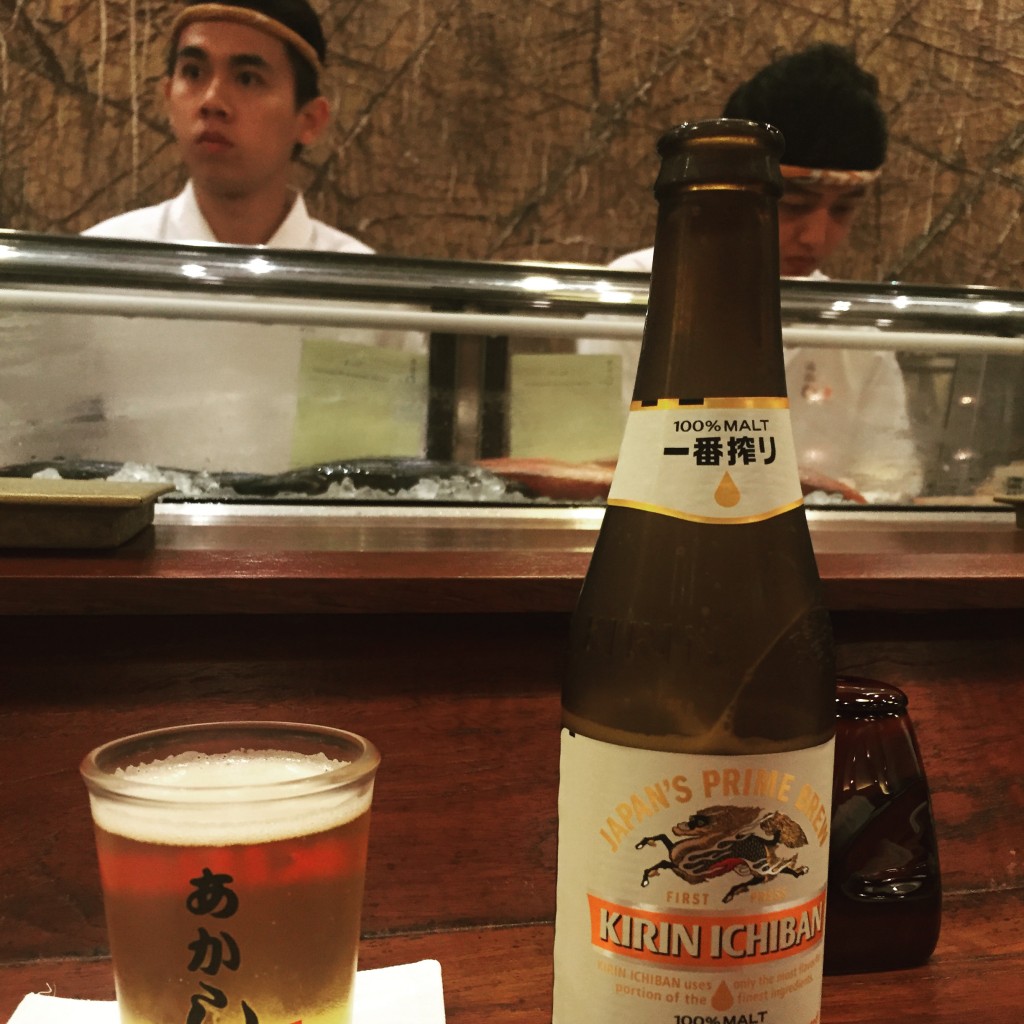 Akashi is a Japanese restaurant located under Orchard Parade Hotel.
If you are a sushi lover, I think they are one of the world's best.
In contrast to the restaurant's simple design, the food is sophisticated and delicious.
I would order ikura sushi, tako sushi, spider maki, reserve California roll, sliced beef and gyoza.
Akashi's wine menu is rich. Wine lovers will like the variety of the choice.
Your bill will show value for money, unless you order a bottle of Dom Perignon or Petrus.
2- Jim Thompson
Jim Thompson is a Thai restaurant located near Dempsey Hill.
Dempsey Hill used to be military barracks: after soldiers left the area, they were converted into a restaurant neighbourhood.
Jim Thompson restaurant is located in an exotic traditional building.
Jim Thompson also has an interesting story. He was an American businessman who help to revitalise the Thai silk industry in the 1950s and 1960s. He disappeared during a trip to the Cameroon Highlands in Malaysia, and has been never found.
Initially, Thompson was in Thailand due to his duty as a CIA agent in the region. I would highly recommend that you visit his house in Bangkok, Thailand.
Coming back to food, I would order pattaya set for starter, pomelo or green mango salad, beef green curry, Thai style rib-eye steak and stir-fried morning glory.
I am not a big dessert fan, but you should try Thai coconut ice cream here.
Singha beer or one of their nice cocktails can complement your delicious food at Jim Thompson.
3- Blu Kouzina
This is a great, real Greek restaurant on Bukit Timah Road.
It is run by Greeks and the food is authentically very Greek, and delicious.
You can order anything that you would order in a Greek restaurant and enjoy it.
It is a bit pricey, but given that you do not have much choice in Greek food in Singapore, it is fortunate to have such a great restaurant.
4- Pasta Brava
Past Brava is an Italian restaurant established by an Italian gentleman in 1993.
It may sound absurd to go to an Italian restaurant when you travel all the way down to Singapore, but you won't be disappointed.
The great variety of pastas, along with the rich wine menu, make it one of my top five restaurants in Singapore.
5- Chang Korean BBQ
Chang Korean BBQ is located at the heart of Dempsey Hill.
If you like meat and if you like to cook your own meal, it is a great place.
Every table has its own BBQ and you can sizzle your chosen dish your own way.
Indoor BBQs are fuelled by coal, while outdoors they run on gas. It is up to you which you choose.
Wagyu rib-eye and Wagyu galbi are a must to try!
Drinks:
The Lantern Bar, a rooftop bar at the Fullerton Bay Hotel, is a good choice if you like posh places. It has a perfect view of the Singapore marina and a great range of drinks.
Club Street is a street dedicated to bars and restaurants in Singapore. While there are a great many bars and restaurants on it, I would recommend La Terrazza Rooftop bar. It is a cosy, small, local rooftop bar.
It is important to mention that Singapore is all about Hawker Centres and you should try one of the Hawker Centres, according to its proximity to where you stay.
This week, I am travelling and I am sharing this post from my beloved London!
All the best from London.
Sukru Haskan
Twitter: @sukru_haskan