As Bill Shankly, a former manager of Liverpool FC, said: "Some people think football is a matter of life and death. I assure you, it's much more serious than that."
I personally assure you that it is not actually football in general, but Besiktas specifically that is a matter of life and death.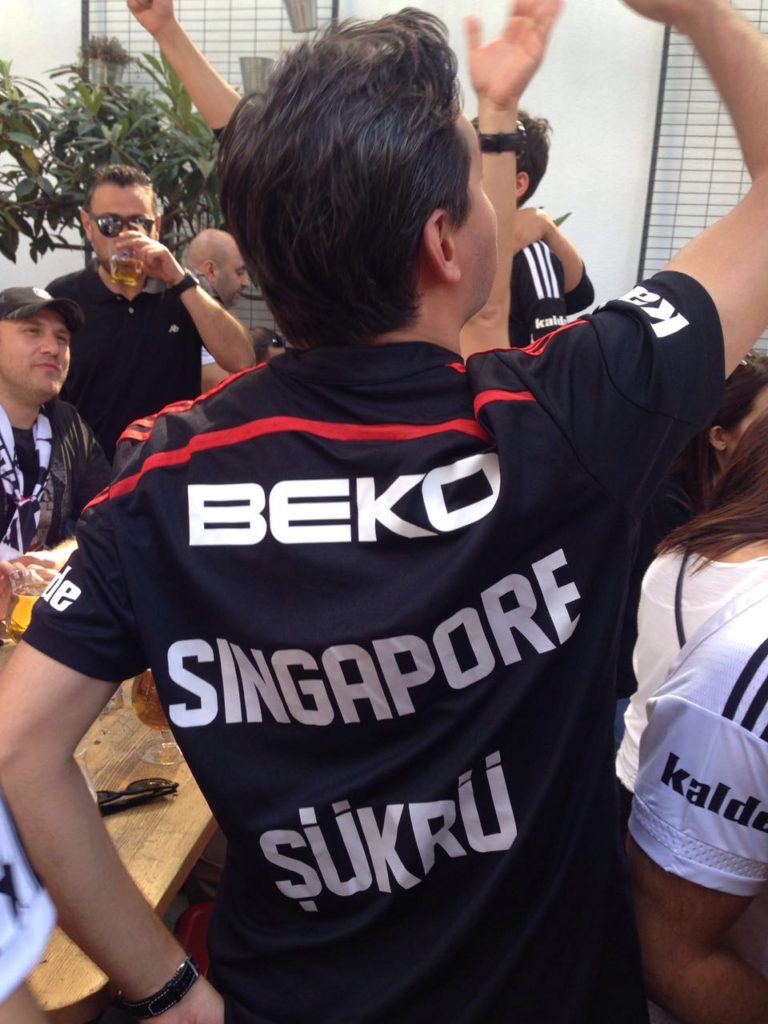 Some people think it is not very intellectual to align yourself with a sports club. First of all, Besiktas is not merely a sports club, but a strong social community where many people have known each other for many years, and they are like a real, big family.
It is such a powerful family that it helps other Turkish sports clubs, who not only steal the chants of Besiktas, but also adore its character and soul.
As the Daily Mail wrote in 2015 after the club's victory against Liverpool, "Brendan Rodgers's side were greeted at the Atatürk Olympic Stadium with a loud and intimidating atmosphere as the Turkish fans made it clear the opposition wouldn't get an easy ride."
In the Besiktas community, there is no real social hierarchy. You can find a billionaire drinking beer with a factory worker in the heart of the Besiktas borough before each game.
Besiktas is the public; the public is Besiktas!
Sometimes, when I try to step back and really look, I see a lot of similarities between us and religious communities. (Okay, we maybe drink a bit more than them …)
It is everything, as one of our chants says; it is the meaning of our survival.
It is not about the world record decibel level in the Liverpool game, nor about victory over a rival… It is about the soul and the character of the club and its supporters.
I was only six years old when my father took me to my first Besiktas game. It was like a dream, since it was the start of the three year domination of Besiktas.
I sadly lost my father only three years after our first Besiktas game, and I decided to go to games by myself from the age of 12.
In Turkey, it is a courageous act to go to games at that age, since Turkish football can be dangerous. However, the more you follow the road to the Besiktas stadium in Istanbul through the trees, the more you become addicted to this passion.
It is in this stadium that I have made so many friendships, met so many wonderful people. Even our new stadium is fantastic, thanks to our current president, Fikret Orman, though I am sure many of us are still nostalgic for the old stadium because of its wealth of memories. We, Besiktas supporters, are addicted to nostalgia…
We don't trade the present for the future, but we will always happily trade the present for the past.
Last weekend, Besiktas became champions of the Turkish Super Lig for the first time in seven years. This is the source of tremendous joy that is impossible to define in words.
But you know, even had Besiktas not become champions this season, they would always have remained the champions of our hearts.
As a person who doesn't have the ability to write a single love letter, this is the only love that inspires me to write and which makes me miss my hometown: Besiktas, Istanbul.
Long live Besiktas and the Besiktas community!
CHAMPIONS BESIKTAS!
P.S. Distance can be problematic and long-distance love can be challenging, but not for Besiktas. Of course, I travelled for a whole day from Singapore (about 8,000 km) to be there with the team I love.
For Turkish followers: ASIL OLAN HAYATTIR, HAYATTA BESIKTAS!
All the best.
Sukru Haskan
Twitter: @sukru_haskan