The date of 15 September 2015 marks the completion of a decade away from Istanbul in my native land, Turkey.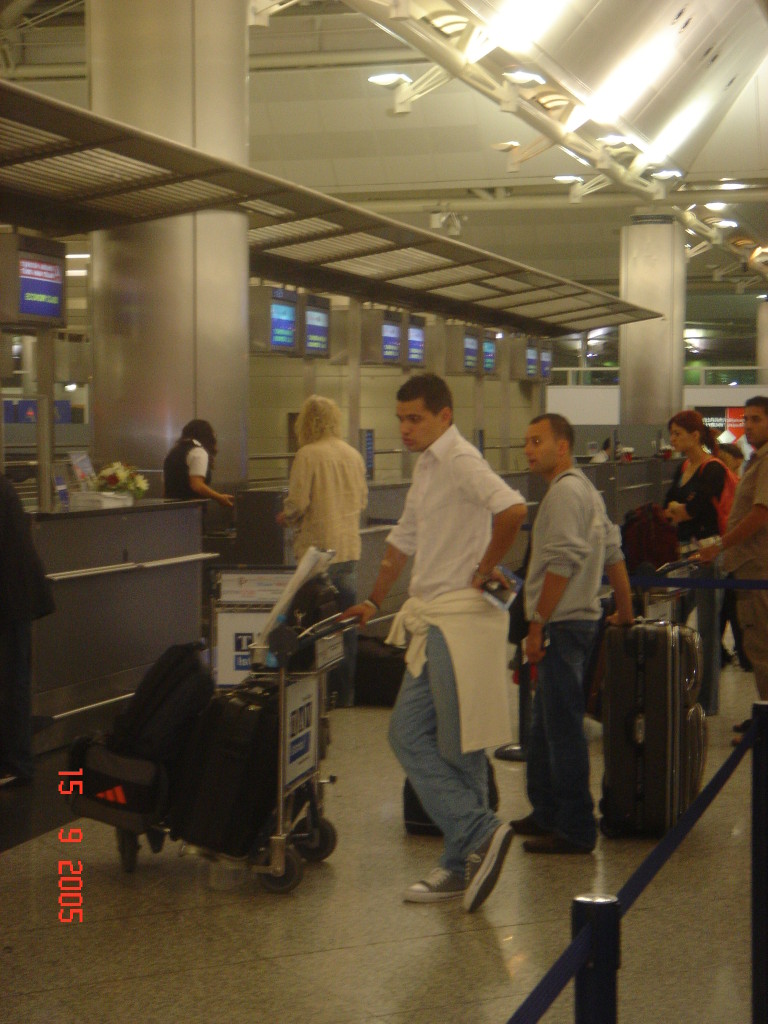 It is always good to look back and analyse your challenges, mistakes and successes to improve yourself.
I am still young but a completely different person from who I used to be.
What has been my experience in the last 10 years?
I would definitely rate my experience as 10 out of 10.
Here are the reasons why.
Once I was out of my comfort zone, I realized what a spoiled upbringing I had had.
Your parents want to give you everything and that's not really good.
I was living in central London and I had some of my old friends from Turkey and new friends from my courses.
Initially, it was too much fun!
But then I realized that I had to wash my clothes, change my bed linen and even sometimes cook!
I truly wasn't aware of all these tasks being done by somebody else all those years!
Lesson #1: The first few weeks in London taught me that I had good intellectual capacity, but I was not at all prepared for everyday life.
Even paying the bills on time and keeping track of what I spent was a totally new concept for me.
Once I started to get going with the basics, I was fine but I was not aware that life was about to get tough.
Without being immodest, I can say that my graduate course on international business economics was going very well. I was very confident that I would be one of the very few students who would get a distinction at the year's end and I did!
In the meantime, I started liking the challenges and most importantly London! And I made the decision to stay there.
So I needed to find a proper job.
Istanbul was my playground and I could reach anybody through my network but London was something new. I did not know anybody except a few friends who were also students.
Lesson #2: I learned that I had to rely on myself to get things done. Nobody would give me a job here as I have no contacts in London.
So I started networking and applying !
This was a great challenge.
And I did it!
Now I had a job and I stayed in London.
New challenges lay ahead.
I enrolled on a graduate programme for new employees from all over the world: Brazil, Greece, Sweden, Denmark, Norway, the UK, Germany, Iran…
While I was a student, I chose whom to spend time with.  A new episode in my life was about to start…
Lesson #3: I understood how important it is to interact with everybody, not only with loved ones!
More importantly, I learned that I have to build relationships with those I don't like as well!
Having been in London for some years, I had friends now from all over the globe.
Time was ticking by and I was exposed to many different cultures, which fostered my curiosity and confused me as well, sometimes.
Lesson #4: This encouraged me to travel to different countries to understand my friends' cultures and I also read a lot about them.
I should know the history of people with whom I am dealing and more importantly I should understand their background and what influences their decisions.
And then I discovered that I don't even know my own background properly. Unfortunately, history lessons in Turkish high schools are not wide-ranging.
I am still learning…
Lesson #5: As Richard Branson famously says, "The more you travel, the more you read and the more you read, the more you travel". I am in a learning circle right now which I doubt I will ever want to leave.
A Danish gentleman, Peter Klein, was my first CEO and I remember what he told me during my first days of employment.
"University does not teach you much but it does teach one main thing and that is the ability to update yourself continuously".
Maybe university did not do that but living abroad in the last decade definitely did !
To sum up, I had a really fantastic decade living outside my comfort zone. It became so addictive that I am not sure I want to step into my comfort zone again.
I encourage you all, especially new graduates, to get out of your comfort zone and work abroad.
Unfortunately, the world is not so rosy and the best way to learn is to get out of your comfort zone and mix with different types of people.
All the best from Singapore
Sukru Haskan
Twitter: @sukru_haskan